Premiering Art-Filled Cruise with Naples Art District Guest Artists
Art museums, art galleries and outdoor sculpture gardens will be featured highlights in the exciting Oceania ports-of-call on our Artistic Adventures. Plus… your art-filled travel experience will be heightened by complimentary art classes with Naples Art District's Guest Artists, Paula Brody, Jill Segal and Tara Funk Grim, along with Suzanne Stohl, Oceania Artist-in-Residence.
Enjoy the OLife Experience

Pamper every sense in personalized Oceania small-ship style, spacious suites with balconies, 24 hour room service, fine wine and exquisite cuisine, spa treatments, fitness and cooking classes, guest lectures, Captain's Party and cocktail get-togethers, and world class entertainment.
Round Trip Air from primary gateways, airport transfers, specialized group tours & other amenities are included in your "O Life " Cruise Experience.
TWO FABULOUS ITINERARIES WITH ARTISTIC ADVENTURES IN EVERY PORT OF CALL: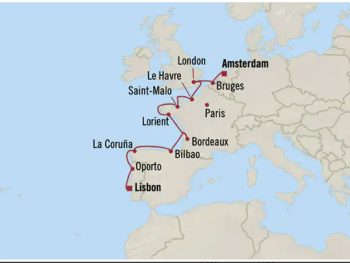 Jewels of Iberia & France-Lisbon to Amsterdam
May 23 – June 2, 2023
10 Delightful Days in 10 Different Ports with Memorable Pre and Post-Cruise Explorations!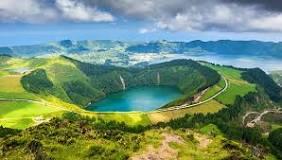 Pre-Cruise Adventures
Discover the Azores, the "Hawaii of Europe." Amazing undersea mountains form this splendid archipelago, home to whales & dolphins. You may wish to include a few idyllic days on these volcanic islands with lush scenery and thermal pools in your pre-cruise planning.
Lisbon, Portugal-A City of Visual Delights!
Enjoy a walking tour of Lisbon's highlights & an exploration of the charming neighboring towns Sintra & Cacais.Lavish in Luxury as you Embark the Oceania Marina. Settle into your spacious stateroom and sip the champagne awaiting you as you enjoy the vistas from your private veranda!
Operto, Portugal- A World Heritage Site
Operto puts Portugal on the map for its thriving contemporary art scene on the Bairro das Artes. There are over 20 art galleries in and around Rua de Miguel Bombarda, also known as 'The Arts Neighborhood."
La Coruna, Spain-The Crystal City of Galacia
Best known for gastronomic delights, time in La Coruna might best be spent sampling their seafood paella and empanadas in the local restaurants and cafes.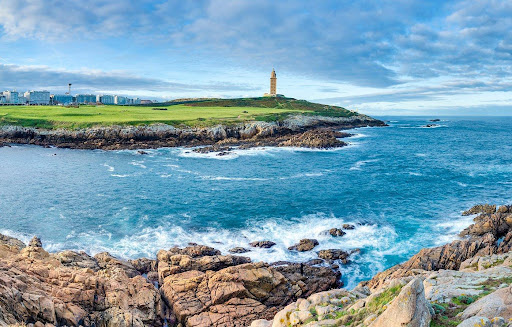 Savor a Tarte de Santiago, the delicious almond cakes while visiting the scenic neighboring town of Santiago de Compostela.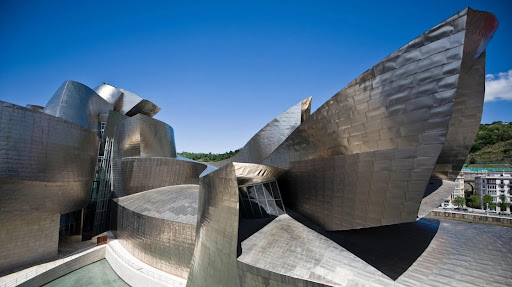 Bilboa, Spain-Capital of Basque Country
Art Lover's will definitely want to visit the Bilboa Guggenheim Museum, world-famous not only for its art collection but also for its architecture.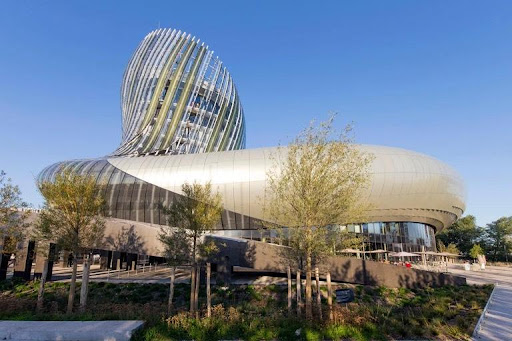 Bordeaux, France-Overflowing with both Art & Wine!
CAPC, The Museum of Contemporary Art provides a memorable experience but the Cite de Vin, the Wine Museum, offers ten levels of interactive exhibits on wine's influence on history & culture with wine tasting too in this architecturally unique museum.
Lorient, France – The Heart of Bretagne
Rebuilt after near total destruction in World War II, Lorient is a bustling port city with several art galleries. My suggestion is a private food tour including the Halles de Merville, the go-to place for fresh cheeses, French breads, pastries and crepes. The Submarine Museum here will also be of interest to history buffs.
Saint-Malo, France-The Gateway to Brittany
This historic walled city overlooking the English Channel is legendary and tours to neighboring medieval towns offer a step back in time. Your day in Saint-Malo will provides introduction to Brittany, its history, culture and cuisine.
Le Havre, France -Day Tours to Paris!
Springtime in Paris awaits you visit with art in abundance! Perhaps you might prefer to spend this day with a tour to Giverny to wander through Monet's garden and experience the inspiration for his waterlily paintings. This will be a glorious day even if spend in Le Havre and surrounding towns. MUMA, the Le Havre Museum of Modern Art has one of the finest collections of Impressionism in France.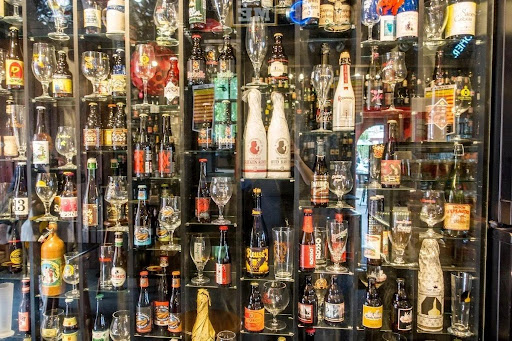 Bruge, Belgium-Canals & Cobblestoned Streets!
Art & architecture in Bruge rivals Belgium chocolates & craft beers as many choices await your delightful day in this medieval city. A canal boat tour complements walking the delightful streets to discover the galleries near Market Square and Minnewater Lake. Bruge also offers the Chocolate Museum and Brewery Tours. Enjoy a wide array of craft beers in this charming and historic city.

London, England-On the Bank of the Thames
The Tate Modern Art Museum offers one of the finest contemporary collections in all of Europe. Art galleries abound, with the Serpentine Galleries in Kensington Gardens highly recommended where one can also see Henry Moore's famed sculpture, "The Arch." As Henry Moore is Britain's most renowned contemporary artist, my suggestion for a artistic adventure is a visit to the Henry Moore Foundation & Studio in Hartfordshire (1/12 hours from London), with the 70 beautiful acres of sculpture gardens featuring Moore's monumental sculptures and his rarely-seen tapestries, among other memorable exhibits.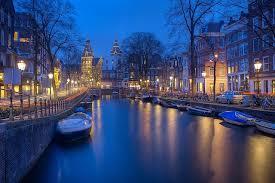 Amsterdam, Holland-A Peak Experience of Art Lovers
Conclude this Artistic Adventure with a post-cruise stay in this vibrant city renowned for the Rembrants in the Rijksmuseum and the newly-renovated and interactive Van Gogh Museum. Also, an authentic tour of Netherland highlights awaits those who can linger post-cruise in Holland.
---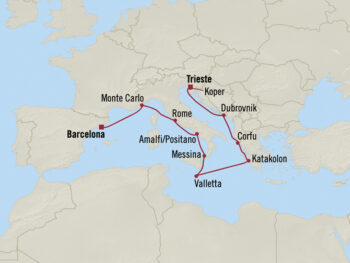 Mediterranean Enclaves-Barcelona to Trieste
September 29 – October 11, 2023
12 Memorable Days On-Board with Exciting Pre and Post Cruise Adventures!
Pre-cruise Adventure
Art Lovers will definitely want to delight pre-cruise days in Barcelona! The world famous Picasso Museum houses nearly 4000 works this innovator of modern art and the Joan Miro Foundation is also spectacular. This vibrant city is famous for the works of Catalon artifact Antoni Gaudi. Marvel at Gaudi's Church of the Sagrada Famalia and visit his home, the Gaudi Museum in Guell Park. You may also wish to add a few days pre-cruise in Costa Brava, with the charming medieval cities along the azure blue coastline.
September 29 Barcelona, Spain – The Heat of Catalonia
Embark the luxurious Oceania Marina in Barcelona, settle into your spacious stateroom. Welcome aboard!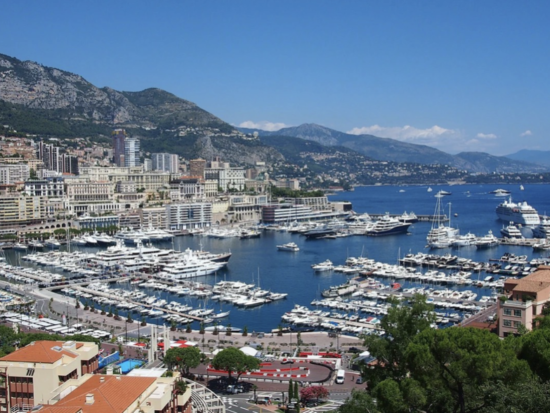 Monte Carlo, Monaco-Beauty on the French Riviera
The beauty of Monte Carlo/Monaco is a painting itself! Monaco also is a haven for art enthusiasts with the Opera Gallery, Maison D'Art, Monaco Fine Arts and Monaco Modern Art all presenting a wide array of renowned artists. Here, one might also want to explore by boat or by car the scenic seaside villages along the Riviera.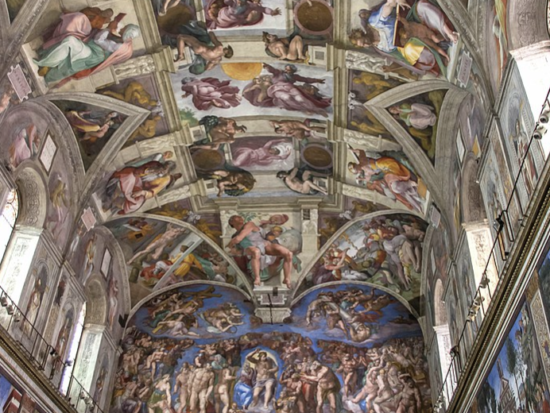 Rome, Italy-Renaissance, Religion & Romance
The Vatican's Sistine Chapel is unsurpassed for its beauty and the awe-inspiring frescos of Michelangelo and so many other noted Renaissance artists. The Vatican art collection is astounding. Sculptural highlights include the Pieta, Moses by Michelangelo and the famous Trevi Fountain.
Amalfi/Positano, Italy-An Iconic Shoreline in a Spectacular Setting
The vertical panorama of colorful house in hues of pink and yellow set against a sea of blue is a painter's delight. Ready your canvas or your camera as every vista is so very memorable here. Savor the hours spent on this scenic coast while you sip the Limoncello made from Amalfi Coast lemons.
Messina, Sicily-Sunshine By the Sea
I might recommend a visit to Lago di Ganzirri, a scenic lake with charming fishing villages and authentic Sicilian experience. Bring your sketchbook and camera to capture the charming ambiance.
Valletta, Malta-A Baroque Walled City Steeped in History
Infused with art, Valletta is best known for museums, palaces and grand churches, most especially St. John's Co-Cathedral home of an original Caravaggio.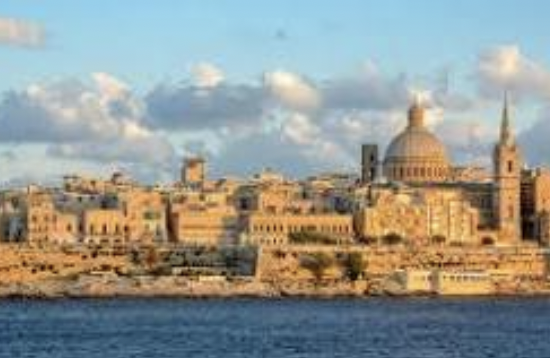 Katakolon, Greece—Overlooking the Ionian Sea
With one memorable day to spend in this seaside setting, one might opt for a tour to the original site of the Olympic Games, or choose a train ride through the rolling hills, abundant vineyards, and splendid private beaches framing crystalline blue waters.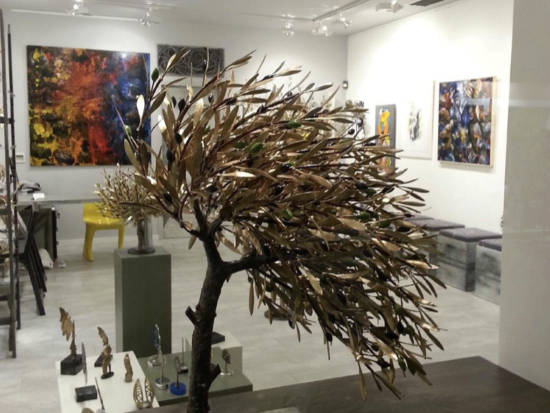 Corfu, Greece—Beauty on Coastal Cliffs
You won't want to miss the Corfu Gallery in Old Town but save some time to shop for the hand-crafted ceramics in uniquely Greek designs & enjoy the tastes of traditional Greek food!
Dubrovnik, Croatia-A Splendid City on the Adriatic Coast
Enjoy spectacular views as you walk the walls of this ancient City & wander the narrow, cobblestoned streets of Old Town filled with tempting restaurants, cafes, 7 shops. The Museum of Modern Art here is housed in a Gothic Mansion with four floors of exhibitions. Plus "game of Thrones" fans can take a tour of filming locations.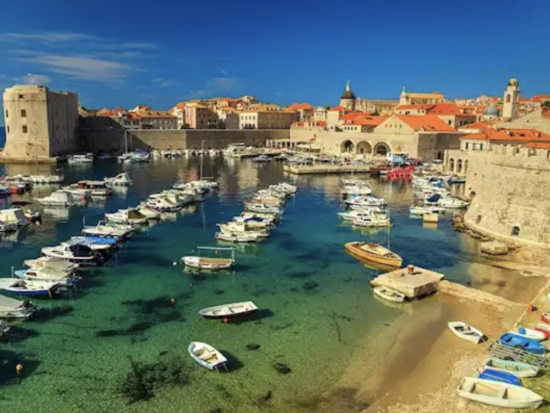 Koper, Slovenia-A Picturesque Port on the Adriatic Sea
You will want to meander through medieval streets to discover the history of Koper and explore the many Venetian-style landmarks. Koper is known for many gastronomic festivals featuring Istrian foods , such as "fuzi" made from truffles. The olive oils and noble wines from the sunny Koper hillsides win International awards, so treat your tastebuds while visiting Koper.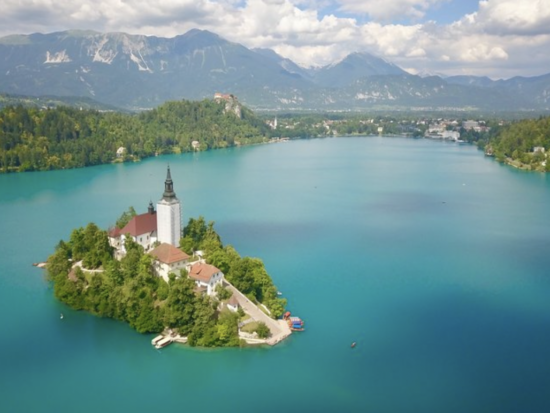 Trieste-Venice, Italy-Overnight in a Stunning Seaside City
With an overnight stay in Trieste, Italy, opportunities for day trips abound including the Miramare Castle or nearby, Lake Bled . Highly recommend is a day trip to the charming village of Prosecco, home to the sparkling white wine, which includes a visit to the breathtaking Ferrari Gardens. We disembark from the luxurious Oceania Marina in Trieste with a recommended post-cruise tour in Venice, less than two hours away by car or train. Spend some lovely time in Venice, known for the international art festival, La Biennale. Venice offers endless beauty and delights before your return flight home.
---
Reservations
For Artistic Adventure Cruise Information & Group Booking Rates Contact Ilja Chapman at Travel Resources Group: 305-998-8348 | admin@travelresourcesgroup.com.
(FL Seller of Travel ST37765)